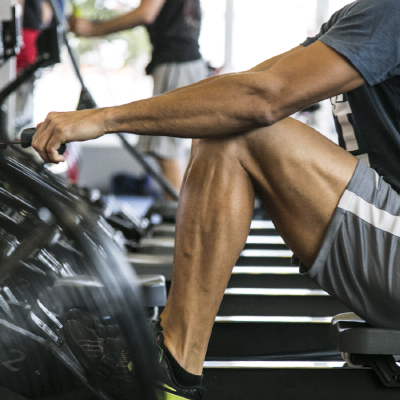 Burnout
Get ready to sweat! This program will make you sweat, burn a lot of calories (even post-training) and increase your endurance!
The Burnout class is a program that aims at improving our physical condition.
It includes a wide range of conditioning training activities like rowers, bikes and treadmills. Burnout also encompasses lots of exercises that are being gradually integrated in the athletes' workouts as they advance through the intro levels such as bodyweight, plyometric exercises and exercises that make use of kettlebells and medicine balls.
It does not include exercises with heavy loads or barbells, because it mainly aims at improving aerobic capacity and physical condition.
Burnout is an intense and long program.
A basic requirement for you to join a Burnout class is to reach Intro Level 4.