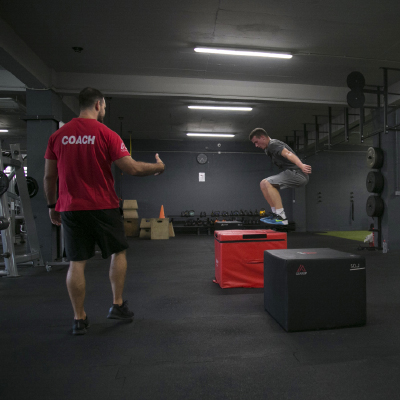 Level 3
At level 3 the trainees have already learned to manage and perform exercises with their own body weight and the time has come for them to finally grab a barbell and reap the benefits of training with it!
This is the level where barbell exercises such as back squats, front squats, overhead squats and all kinds of presses are integrated in the athlete's workouts. These all go for an increase in strength and an improvement in their flexibility in the most functional and safe manner!
At level 3 the barbell's weight starts from 5kg and gradually increases, making the exercises feasible for all trainees.